Thang Loi security guard company in Long An. Thang Loi professional security services company introduced briefly about Long An province, which is growing rapidly with investors increasingly interested in a potentially developing western province, adjacent to Long An. With Ho Chi Minh City and the main routes to all provinces in the Southwest region, while the land fund in Ho Chi Minh City is increasingly narrow and expensive, Long An development is inevitable. Many factories in Long An are developing strongly with many modern industrial parks. Therefore, the field of security protection is the primary concern for the safety and control of business operations is inevitable.
Our professional service company, Thang Loi, has had many customers in Long An province and we opened a representative office and a security service operating room for the western region in general and Long An province said. private. Thang Loi professional security service company in Long An is mainly a property and human protection service for the factory with the following security operations: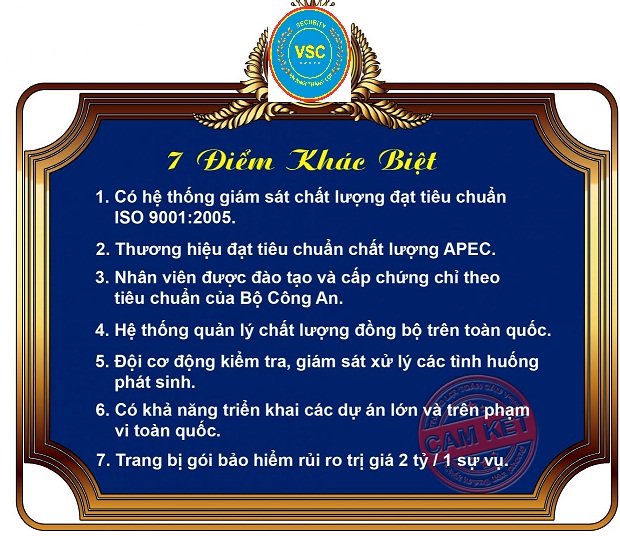 Plant security control operation:
Control all workers entering and leaving the gate as well as controlling all customers who come to contact the company with administrative operations such as: For customers: the professional security guard Thang Loi must record all information believe people who come in and out of the gate to contact daily work, issue security cards and keep proof or identification documents, administrative checks, guide newcomers to customers who come to the right place when they are allowed to leave Enter the gate, control cargo security to enter and exit the gate.
For workers: Thang Loi's professional protection must control workers while pressing cards, controlling uniforms, and protecting workers when entering the factory, the guard must monitor and remind all workers The factory must comply with strict regulations of the factory, in addition to protecting all factory workers when suspected of theft, collusion, weekly goods out .... Protection always patrol the area around the fence to ensure safe goods, anti-intrusion. Thang Loi security guard company in Long An.
Professional security operation to control the import and export of goods to and from ports, import and export of goods at warehouses: Professional security in Long An based on the export orders of competent persons for goods to be exported, imported goods, bases protection invoices to count the number of goods, quality specifications of goods and protection must know all the names of goods, the number of goods in stock, grasp the rules of import and export, understand well location of goods in stock ...
Operation of fire and explosion prevention and fighting and fire and explosion treatment plans:
Professional security in Long An must be basically trained in all ways of preventing and fighting fire, protecting and observing, maintaining and monitoring the fire and explosion systems, the fire extinguishers of the factory, and the protection always combined with Fire safety workers and employees from the factory protect from fire and protect the workers and plant workers to take measures to handle fire safety when they occur. Thang Loi security company provides the most modern fire protection and protection plan, applies prestigious technology training for factories such as protection to know fire alarm buttons, fire alarm and alarm areas Smoke, audible alarms of different areas. Professional security in Long An Knowing Japanese control, monitoring CCTV properly. The process of training professional security guards is always top priority for us. If you need professional security services, please contact 0975 64 24 64 free consulting business. Thang Loi security guard company in Long An.